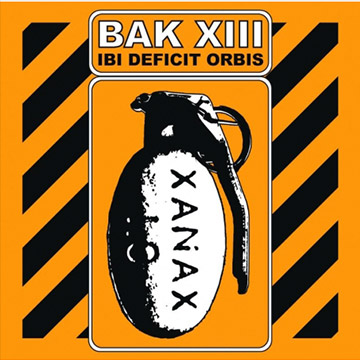 Title: Ibi Deficit Orbis
Date: 2010
Label: Urgence Disk
Catalogue: KAB091
Tracklisting:
We Are Alive
Nothing To Fear
Make My Day
Destroy Fashion
Gay Beat
Twilight Prayer
The Vanguard
Natural Process
Saturday Night
In The Name Of Industry
Yes We Can't
Where Is My Joy?
You Kill Me From The Inside
Recorded and produced by Drop at The Drone Studio. Mastered by Naïche Barbaglia at California Studio. Artwork by Benjamin Muzzin.